Making Facebook fan page, Twitter, Google +, Yuotube and popular Social networks.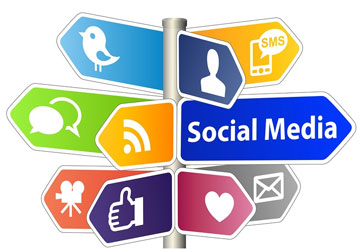 Do matketing using Social advertising is a methodology that finds success in increasing visitor traffic on websites. This type of campaign is considered SEM (English: Search Engine Marketing) or actions which take place indirectly to give more relevance to the portals. There are many social networks that help this business and it is important to make a selection on the basis of membership from industry to advertise. The social web site, has a kind of direct communication with customers and potential customers. Through social you can make Pay Per Click campaigns, to sponsor the ads about services or products of the company.

The social network has become a communication tool that web agency use to send promotional messages or just ads to multiple users in a short time line. This is also possible thanks to the technological development of recent years that has revolutionized the use of the mobile phone. The normal device to make calls we switched to your smartphone, a real mini computer, perfect for surfing the net. All this has led to the development of the APP, then in step of social networks like facebook, twitter on mobile phones. This allowed a development on the communication that takes place over the web, with accessions and notifications to topics of interest.

For social networks are all those interfaces that allow direct communication between users, among the most common we mention Facebook, Twitter and Linkedin. Each of these web software has several features that distinguish them, but at the same time very useful to bring sno traffic within websites. Generally to encourage communication through the "social" integrate sharing buttons on individual documnenti (also called static) that allow the site administrator or ahi visitors can publish directly by clicking the contents of the projects on these portals.